About Clients
About Us: The People We Serve
We help men, women and children throughout Los Angeles County who are disabled from cancer, congestive heart failure, COPD/emphysema, diabetes, end stage renal failure, HIV/AIDS, stroke/cardiovascular accident and other serious diseases.
They are too weak and debilitated to shop or cook for the food they need to survive and heal from their disease. Many are struggling with two or more serious illnesses at the same time.
The people we serve are struggling with poverty, since they are unable to work due to their illness and treatments. Our home-cooked, nutritious meals are cooked and delivered free of charge directly to their home, eliminating a major financial burden so they focus on healing with strength and dignity.
Demographics
A single mother of two fighting breast cancer, an elderly couple in their 70's dealing with end stage renal disease and cancer, a man in his 50's diagnosed with HIV/AIDS and congestive heart failure – these are just several examples of the thousands of people we serve annually.

Our surveys reveal that clients represent the diversity of L.A. County. View more client demographics here.
---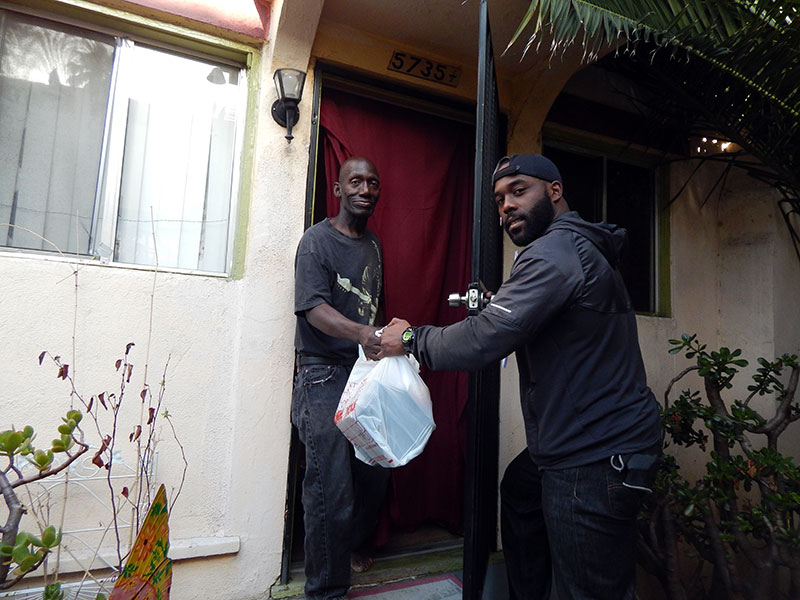 Enrolling on Meal Service
Anyone who debilitated from a serious disease and in need of meals must first connect with one our client services department. Approved clients are put on our meal service upon medical verification as soon as possible. We stay in touch with all clients to be apprised of their health status, new complications, personal challenges and other health developments.