Client Experience
The Client Experience
All of our meal plans are tailored for each client's needs and cooked with love using the freshest ingredients to offer the most health benefits. Our Client Services professionals and Registered Dietitians work as a team to nourish clients so they can survive their illness with dignity and strength. We provide valuable nutrition counseling so clients who go off service can remain healthy and well throughout the rest of their lives.
---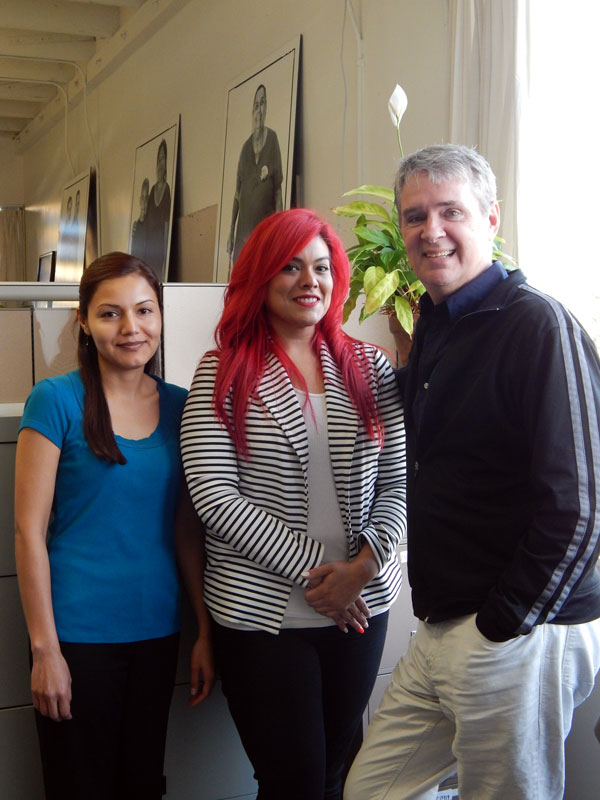 Client Enrollment Process
When someone first calls to become a client, they will be connected to a Client Services Intake professional who will inform them how to download and complete the intake forms from this website.
Upon medical verification, meal service is started within a few weeks. We keep informed on each client's nutritional intake, any health issues, complications, personal challenges and other developments. Regular surveys give us feedback to refine and improve the client experience.
Learn More About Client Enrollment.
---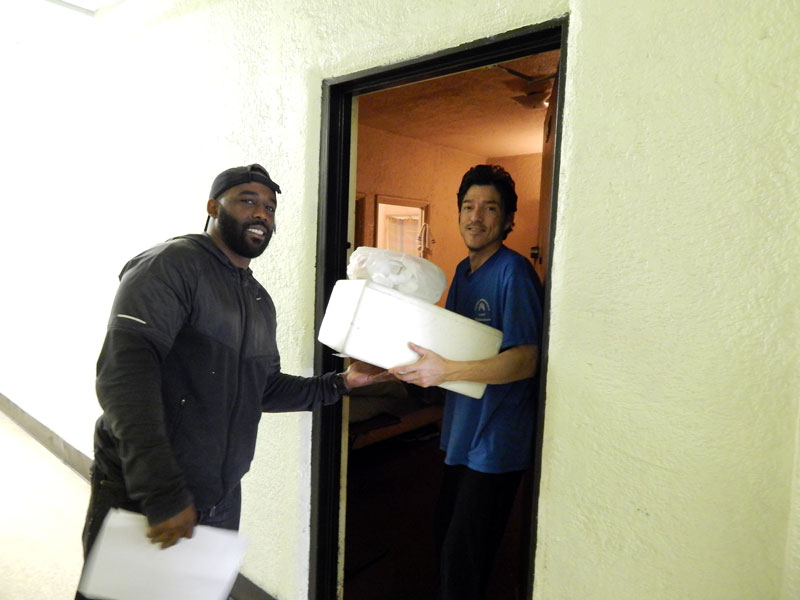 Meal Delivery
Meals are delivered to each client one day per week, Monday through Friday. The delivery window for each client is a span of 4 hours. Clients are notified of their delivery date and time window, which will remain the same unless otherwise notified. In the event of a holiday, some clients will be on a holiday schedule and these clients will receive a notice of the change.
Should a change in schedule be necessary, clients will receive notice of the change. Clients can always call the Client Services Department to check on the status of their delivery.
---
Feedback to Improve Service
Client Satisfaction Surveys help us better understand the degree to which our services are meeting the needs of those we serve. The clients complete a questionnaire to self-report on the impact the program is having on their lives and the opportunity to comment on service efficiency and effectiveness.
Our Client Advisory Board (CAB) meets regularly and is open to all clients. These sessions typically follow an agenda with a specific topic for discussion, followed by a question-and-answer period so clients can voice their opinions about our services and ideas for improvement. We encourage clients to serve on the Board of Directors of Project Angel Food. They bring a unique perspective to the organization's governance and make sure that the focus remains on the best interests of those we serve.
---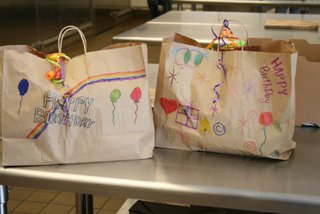 Celebrating Holidays and Birthdays
Clients receive special Thanksgiving and December holiday meals. To make the holidays extra special we also provide gifts for the children of people we serve. Valentine's Day holds a special place in our hearts, and we share it by including cards and small treats with our client's meals. These small, thoughtful acts can mean the world to the people we serve, especially because battling a serious illness can be incredibly isolating.
Each client also receives a hand-decorated birthday bag of cheer. Sometimes this can be the only recognition of their special day, since serious illnesses can be isolating. If you would like to donate items for birthday bags, please contact client services at cservices@angelfood.org or call 323.845.1810.