Refer a Client
Refer a Client
If someone you know is living with a critical illness he or she may be eligible for our program. Eligibility for home delivered meals from Project Angel Food is based on the inability to obtain food and/or prepare meals due to any one of the qualifying illnesses which include but are not limited to: HIV/AIDS, cancer, stroke, heart disease or kidney disease.
Next Steps
Once eligibility forms are received by Client Services and a new client is approved for service, a call will be made to conduct an intake interview. We are able to conduct intakes in English and in Spanish. A nutrition assessment, conducted by a Registered Dietitian, is part of the intake process. Special diets are available according to each person's medical requirements.
---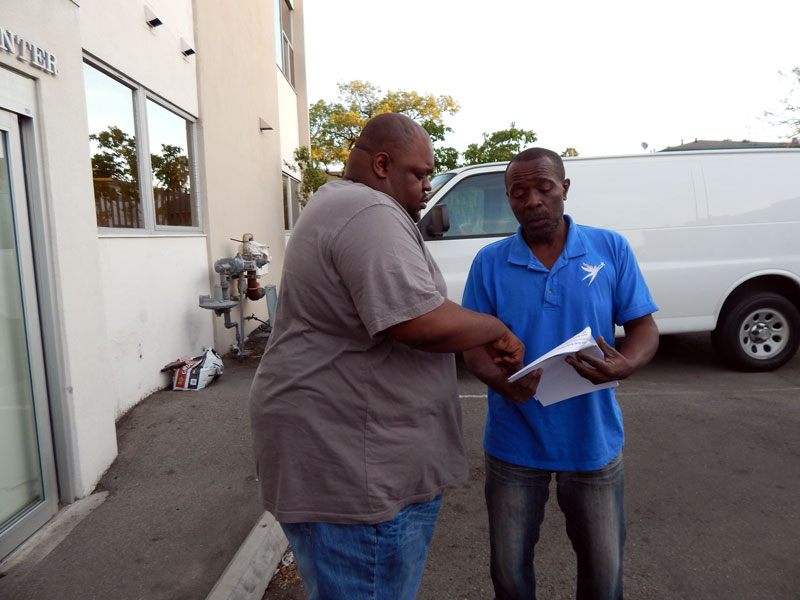 Confidentiality
We comply with California State Confidentiality Laws regarding all medical diagnoses and personal information. As such, if a service provider or emergency contact would like to refer a client, he or she should fax a confidentiality release form to 323.845.1834.
Food Allergies
Project Angel Food's staff does our best to accommodate clients with a variety of dietary needs, but the meals are not produced in an allergen-free environment. Food prepared in our kitchen may come in contact with wheat, gluten, milk, eggs, soy, peanuts, tree nuts, fish and shellfish. Please include a signed statement specifying the severity of a prospective client's allergy (i.e. signs and symptoms), and indicating allergic reaction is non-life threatening to receive our meals.