Our Community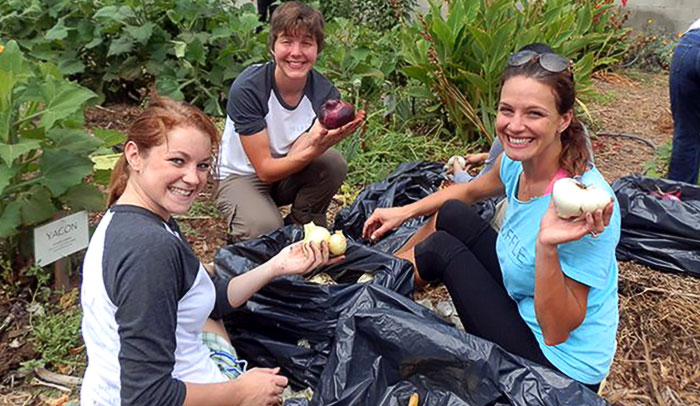 Being a Community Partner
The Project Angel Food community not only consists of our clients, volunteers, and staff, but has grown to encompass corporate partnerships, youth engagement, reaching beyond our Los Angeles base through social media, and surpassing our original mission of HIV/AIDS nutrition. Through partnerships with local educational institutions, Community Gardens, local companies, and local venues we have grown from end of life resource to a green, health and wellness ally.
Project Angel Food and the Future Leaders of Tomorrow
Project Angel Food is involved with many educational and vocational institutions across Los Angeles County. We have intern programs set up with UCLA, USC, CSULA, Pepperdine, CSUN, CSUSB, and LACC. Le Cordon Bleu and St. Joseph's cooking school students also perform their extern hours in our kitchen in order to complete their certificate requirements.
Project Angel Food is also one of many sites throughout Los Angeles to provide summer internships through the Constitutional Rights Foundation. Every summer Project Angel Food hosts 1 to 3 high school students. The students learn the value of volunteerism, fundraising, events planning, and teamwork through working in our kitchen, development, special events, and volunteer departments. Project Angel Food's diverse work environment and many facets allow the students to experience a broad spectrum of the not for profit world.
---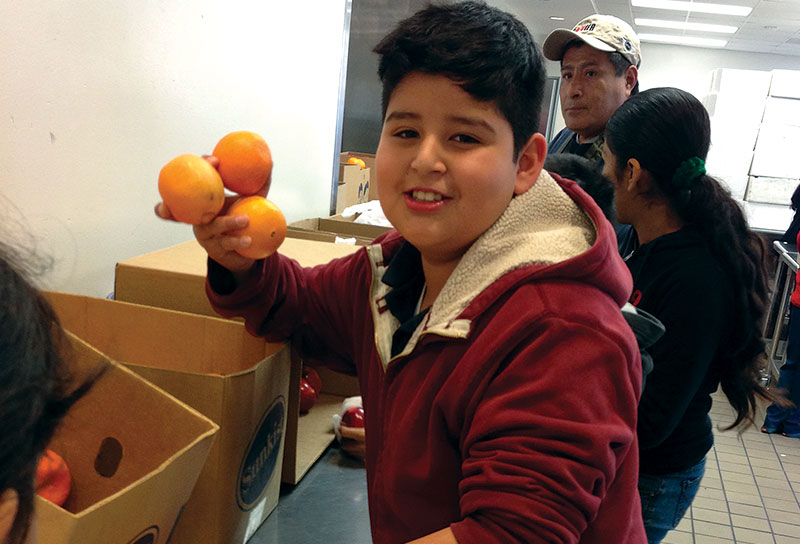 Project Angel Food and Youth Engagement
Project Angel Food and Vine Street Elementary School have been community partners since we moved into the community in 2008. The partnership between the students, Project Angel Food staff and teachers has been mutually beneficial. The students learn about volunteerism and community support by making breakfast bags, Birthday bags, and learning to work in a diverse setting. Project Angel Food through this partnership is preparing the next generation of volunteers and compassionate adults by providing a place that is fun and educational in their immediate vicinity.