Community Gardens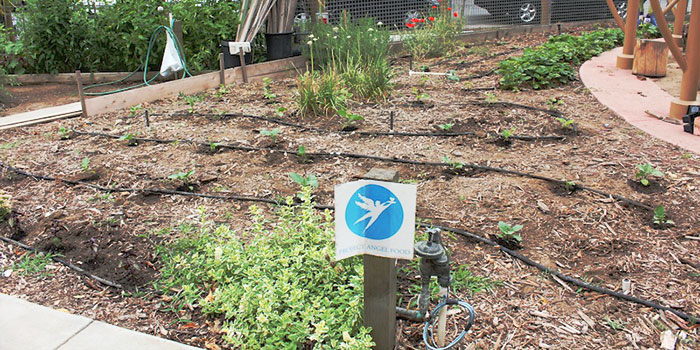 In 2010 we initiated an Urban Gardens programs to make use of local, donated land where we grow vegetables, the foundation of our healthy meals. We currently maintain multiple plots on three (3) Community Gardens. The thousands of pounds of produce we harvest from them helps to reduce our escalating food costs and introduces a new "organic" element to our work, fostering a remarkably new sense of community and healthful lifestyle.
Organic Produce & Our Goals
Project Angel Food Community Gardens are tended with no chemical fertilizers or synthetic pesticides. Our gardens are amended using organic fertilizers and compost from organic sources.
Organic foods are safer, more nutritious, and are overall healthier for our clients.
Each year Project Angel Food spends at least one quarter of a million dollars on fruit and vegetables. By being able to produce some of these ingredients free of charge, we increase our financial stability and are able to fund other needed programs.