Nutrition
Nutrition Assessment
During the enrollment process our clients receive a complete nutrition assessment from one of our full time registered dietitians. The key objectives to these counseling sessions include: assessing the client's health history and needs which include diet food allergies/intolerances, medications and any side effects, supplements, medical conditions and recent weight changes; referrals to additional food resources; providing educational materials; and designing an appropriate meal plan based on dietary needs. On-going follow-ups are dependent upon each client's health and nutrition goals.
Our Menus
Our menus follow specific nutritional guidelines to provide the required nutrients and calories to optimize our client's health. We accommodate 20 medically prescribed diets such as diabetic, low fat, lactose controlled or vegetarian, to help meet the individualized needs of our clients. In fact, roughly 75% of our clients are on a special meal plan. Ensuring that people have enough to eat is very important to the staff of Project Angel Food, along with the meals that we supply we connect our clients to other available resources. Our primary goal is to ensure our clients receive proper nourishment.
---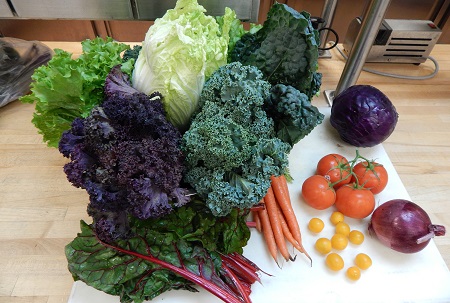 Other Services in Los Angeles County
Other services are available in Los Angeles County that can help individuals acquire food based on their financial need.