Our Nutritious Meals
Our Story
Project Angel Food started as an agency serving the dying; but its future is in improving the health conditions of the living. Food and nutrition services are a critical component of improved health and well-being for our clients, the Agency is committed to serving the changing demographics of Los Angeles and the evolving healthcare services available to the ill and hungry. We strive to help get people healthy and to keep them healthy.
Services to the Most Underserved
Our vital food and nutrition services, including medically tailored meals and nutrition education and counseling to our clients, families and care providers, help underserved people throughout LA County who are too sick to shop or cook for themselves. This year almost 2,100 people, ranging in age from 19 to 104, received service. Three-quarters of our clients are at or below poverty level.
---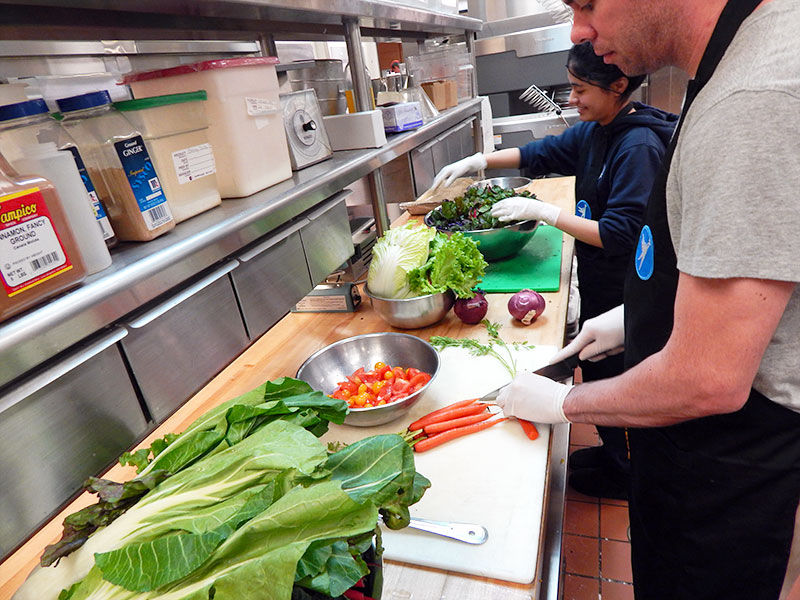 Our Clients Distinct Needs
All of our clients need to watch their caloric and nutrient intake for one reason or another. Some need to gain weight and others need to maintain or lose weight. We have established more than 20 different menus to address each client's specific needs. Some meals are lower in sodium and potassium others are high in complex carbohydrates all with the objective to help our at-risk neighbors fight the good fight.