Volunteer Opportunities
Volunteer Opportunities
Enjoy meeting other people while helping others? Like to cook? Have a green thumb? Whatever your interests, skills and talents may be, we have a volunteer opportunity for you!
Our devoted volunteers of all ages represent the diversity of Los Angeles. They are at the heart of all we do, so we pride ourselves on the strong sense of community amongst our volunteers and staff alike. We are all part of the Project Angel Food family.
Please sign up HERE or contact us at volunteers@angelfood.org. We look forward to hearing from you!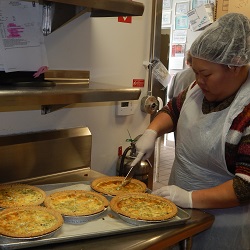 Preparing Meals
Kitchen volunteers join a fun-loving group of compassionate people each day to do everything from chopping, stirring, mixing, baking and packaging meals. You don't even need to know how to cook, only how to take direction from our kitchen chefs. We could use your valuable help!
We have two shifts Monday through Friday: 8:00 a.m. - 12:30 p.m. and 1:30 - 3:30 p.m. We also have one weekend shift on Sunday from 8:00 a.m. - 12:30 p.m.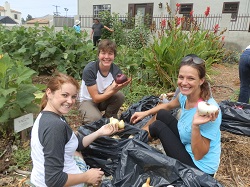 Gardening
Our Urban Garden program makes creative use of vacant plots of city land to grow organic fruits and vegetables for our meals. From tilling, cultivating, planting, weeding and harvesting, volunteers carry out a multitude of tasks and are an integral part of the program's success.
Learn more about our Urban Garden program HERE.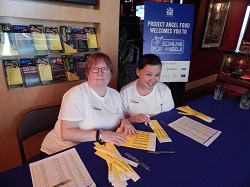 Special Events
Volunteers are vital to the success of our many fundraising events produced throughout the year, from our annual Bowling for Angels to Angel Awards. They are a great way to help us secure much-needed resources for our mission in a fun, social setting. Learn more about our events HERE.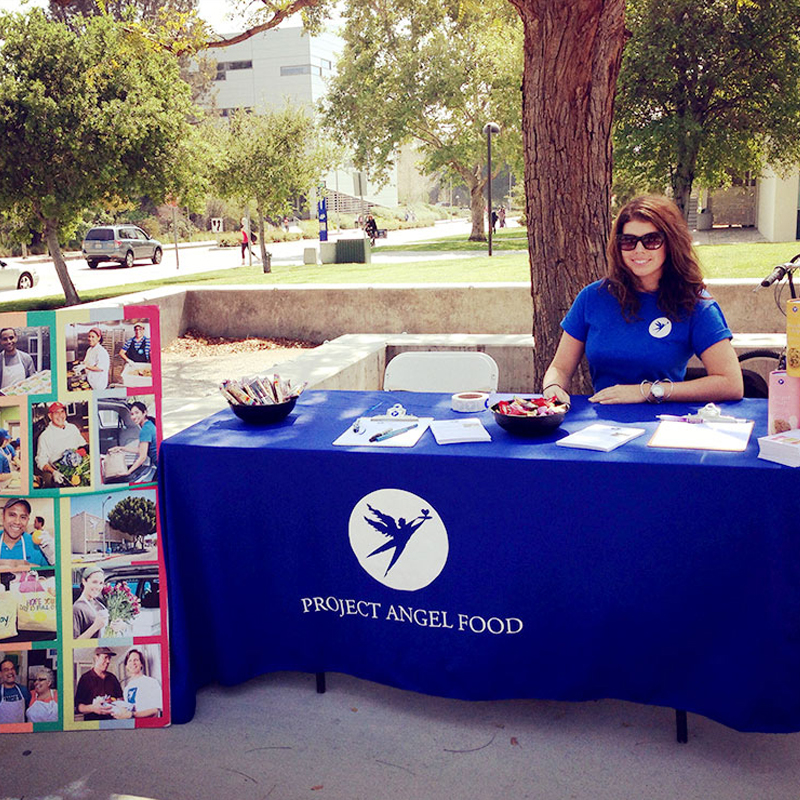 Office Assistance and Outreach
Administrative tasks are important to our ongoing operations. Our office volunteers help us on an "as needed basis" Monday through Friday, 8:00 a.m. - 5:00 p.m. with data entry, mailings, photocopying and other essential clerical activities.
If you like speaking in front of groups or one-on-one with individuals, you may want to help us spread the word about the work of Project Angel Food and assist in recruiting volunteers. Our Outreach Volunteers often work in teams and attend community events.