Volunteer Stories (was Volunteer Awards)
Our Wonderful Volunteers
Here at Project Angel Food we have the pleasure of meeting great individuals who come to us to serve those in need. We are touched by all of our volunteers and treasure the experiences they bring to our facility. There are many times that we touch the lives of our volunteers.
Kitchen Volunteers' Experiences
Dear Staff,
I just wanted to tell you that Project Angel Food was the most fun and fulfilling time I have volunteering. Thank you for being so patient with me and working around my schedule to provide me with the hours that I needed. Thank you for giving me the opportunity to volunteer for such an amazing organization! Your program is helpful to a great number of people and I thank you for letting me be a small part of it.
Always, Acel B LACC Student
Hi Holly!
Just a quick note to tell you how great today's volunteer experience was -
Please let Juan, Daniel & the other Managers know what a great job they do each day. I have the best experience each time I'm volunteering. It's such a good experience to be able to escape the stress of the job search & volunteer. A couple hours out of my life to help out is certainly not too much to ask of a person. What a treat to get such a good meal for lunch, too! :) :) Thanks again for making volunteering at Project Angel Food such a rewarding experience! Take care -
Linda K
---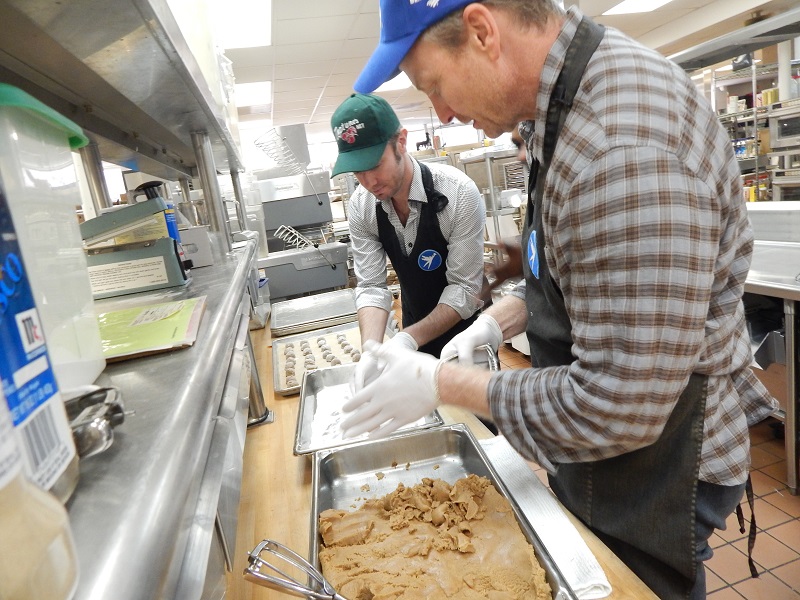 Come Join Us
We are so lucky to have the number of dedicated volunteers that come to help us serve our clients better. As you can tell from just a couple of their stories, they certainly get something out of the experience too. Come join us, there's always room for more.